I remember our school bus shelter as a kid, it was full of spiders and I hated having to sit in it when it was raining.
The one we spotted in Colac Bay was quite different to this; it was fun, cheery and clean.
I bet the kids who hang out in this bus stop get a kick out of it every day, it's quite a sight in rural NZ.
It has been this way for nearly 20 years and the artist, a local woman, gives it a touch up every now and then.
Seen any interesting bus shelters or mail boxes recently?
Have you seen a better bus stop for kids in your travels?
On Wednesday I post photos to support these lovely bloggers…
Trish at My Little Drummer Boys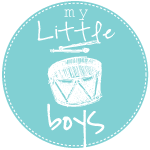 Ai at Sakura Haruka
Raych at The Mystery Case