Boys are busy and boisterous but they are also tender, caring and sensitive.
The key to getting the right balance is to 'run them' – in other words whenever possible let them jump, leap, stomp and burn off their insatiable appetite for busyness.
When we get the chance this is exactly what I do. It's a win-win, they explore, roar and play and then they come home with a little less energy.
I admit I can be hard on my boys when they act up but I am so grateful to be their mum!
Where do you go to give your boys a good run?
Do you wish you had their energy? I sure do?
What is new with you?
  Every Wednesday I share photos to support some amazing bloggers with big hearts and strong souls, they are:
Trish @ My Little Drummer Boys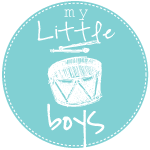 Bree @ Twinkle in the Eye

– 
Ai at Sakura Haruka
Raych at The Mystery Case