As soon as our son's drains, needles and tubes were removed, he sprung back to life.
Less than 48 hours after major surgery he was keen to 'show off' his hospital surroundings to his siblings.
I was a helicopter mum for a bit there, worrying that he might overdo it, but thankfully he knew his boundaries.
Does your hospital have a great space for kids?

I love Wordless Wednesday and also admire the woman who got me hooked:
Trish at My Little Drummer Boys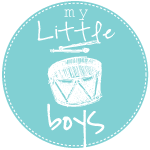 Also linking with three other fantastic bloggers;
Bree @ Twinkle in the Eye


Sakura Haruka
Raychael at The Mystery Case