It's a hard job being a journo and getting a free skydive to write about! BOOM!
This is about 10 years ago in Alexandra, in the South Island of New Zealand – about one hour from Queenstown!
I would LOVE to do this again? Anyone want to give me a free skydive? I'll do a fab review for you?
Have you been skydiving? Do you want to?

A Wordless Wednesday post and I link with three great gals
Trish at My Little Drummer Boys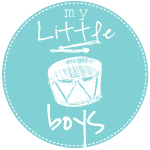 Bree @ Twinkle in the Eye
And Ai at Sakura Haruka