I can't seem to keep up with things right now – it's one week until Christmas.
No presents are wrapped, no food has been bought for 25th and I still have work to get through.
The kids are feral – FERAL I TELL YOU, they're overtired from parties, birthdays and carols.
However, last week I bundled up my three and did what any sensible person who had WAY too much to do would do…
HEAD TO THE BEACH!
And for those who have been keeping up with Alvin the Elf on the Shelf…
Have you got a trip to the beach planned soon?
Are you kids friends or foes when there's sand and water involved?
How much more organising have you got to do?
Any spare Elf on the Shelf suggestions for me?

Wordless Wednesday – and I link with three lovelies:
Trish at My Little Drummer Boys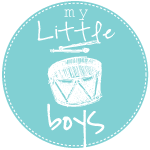 Bree @ Twinkle in the Eye
Ai at Sakura Haruka