I'm very fortunate to have a best friend who owns an amazing children's boutique clothing label.
Little Miss Lacey is named after my friend's precious daughter.
I didn't ask for this fantastic photo shoot, it just happened one morning when I rocked up with an Ice Break in hand, and that is why I love her to bits.
Do you have best friends who make life easy?
If you have a special event, aren't these dresses/suits great?
Are you children best mates with anyone yet?

It's Wordless Wednesday and I am linking with:
Trish at My Little Drummer Boys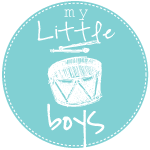 Bree @ Twinkle in the Eye


Ai at Sakura Haruka
Raychael at The Mystery Case